LEARN MORE ABOUT OUR TEAM
We are glad you decided to check out the Online Marketing Services we provide here at Domain Name Hosting and Design, (DNHD). We have created a One-Stop-Shop to market your business online. Our offices are located currently in the beautiful desert scenery of Phoenix, Arizona USA, and the Beautiful Vancouver Island in BC, Canada. We provide Online Marketing with a comprehensive step by step system to manage your domain name purchase, Website hosting package, and the design of you Website.
The cofounders of DNHD (Domain Name, Hosting & Design), Carolyne Tait and Sandi Mcinnis have a history spanning for over 15 years, where they met at the Art Institute of Phoenix. At that time Carolyne was continuing her education for an Associate of Applied Art in Web Design. Carolyne already a pioneer in Arizona's First Online Business Directory and Website marketing company since 1997, acclaimed and recognized as ArizonaBusiness.com, LLC. At the same time Sam started her technology and design experience with that same Pioneering Spirit focusing on architectural design utilized with CAD. Sandi came to the Art Institute of Phoenix, Arizona fresh from Canada to study for an Associate of Applied Art in Digital Media. While both partners independently grew and developed their own fields of expertise the foundation of a strong partnership was implemented. Both women have a firm foundation and respect for each others experience and knowledge base and is the compliment to which each bring to the DNHD business. The two women met and history was made.
The years and miles would not keep them from that same unique qualities of the combined Pioneering and Entrepreneurial Spirit which the Company of DomainNameHostingDesign.com, was founded and launched in 2014.
FOUNDER OF DOMAIN NAME HOSTING & DESIGN 
ACCOMPLISHMENTS INCLUDE an MBA E-BUSINESS,
BACHELOR OF SCIENCE IN BUSINESS ADMINISTRATION, University of Phoenix,
ASSOCIATE OF ART IN MARKETING/MERCHANDISING
and an AA IN FASHION DESIGN FROM PHOENIX COLLEGE
Carolyne's in depth knowledge of both graphics and Web design, and is accomplished in that area by which her key focus is on marketing DNHD and the business growth. She then applies those same tactics to their client base. The marketing tactics include both internal and external Search Engine Optimization (SEO), "Do It Yourself" (DIY) marketing tools, video branding and more.
Carolyne consistently keeps an eye on the wave of future Online marketing tools and techniques as she has for ArizonaBusiness.com since 1997. Her tenured background in technology gives her both front end graphics and design know how, and has the working knowledge of the back end of great website marketing as applied to coding and programming languages. As CEO/CFO, given the 21 year history of managing every aspect of a Website and Online driven marketing company lays a firm foundation in the partnership to oversee every aspect of their Online marketing company. She as well has the longevity to manage and execute the companies finances as CFO for Domain Name Hosting and Design.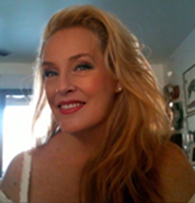 While transitioning owner and founder of ArizonaBusiness.com, Carolyne Tait provided value added Online marketing services. Her goal have remained the same as technology changes. With a sound background and desire to help the business owner grow their online marketing presence with a multitude of services. The companies original offering of, services included website design, website hosting, domain name registration and management, website graphics, SEO and many more online and digital marketing services. For over two decades Carolyne has developed valued added products and services for business owner to further their online marketing goal. Our growth and success depends, on how we have helped your company large or small be successful marketing on the Internet.
The skills, education and history of the broad spectrum of Carolyne's Mastery of the Internet marketing business of ArizonaBusiness.com made it possible to transfer her knowledge base to the new company of Domain Name Hosting & Design (DNHD).
Sandi Mcinnis, CEO OF PRODUCTION & DESIGN
CO-FOUNDER OF DOMAIN NAME, HOSTING & DESIGN
Architectural Design -NAIT – Edmonton, AB
Digital Media – Art Institute of Phoenux , AZ
Arts Communication Center – GMACC in Edmonton, AB
INTERIOR DESIGN – THE INTERIOR DESIGN INSTITUTE, 
Web Technologies & Design and Advanced Web Development. – Selkirk College            Graphic Design – PenFoster College 925 Oak St. Scranton, PA 18515
Sandi's vast knowledge base and background of design with a cross platform and strong emphasis on graphic and Web design. While not limited her historical talent favored in architectural design in her early career. Sandi brings over two decades of technological and design experience utilizing CAD for architectural design, interior design, 3D modeling and illustrator. Sandi has transferred her skill and and love for design to incorporate her keen eye for color and style applied in graphic and Web design for a half of a decade. Sam has as well an in depth knowledge of the most current graphic design programs. She is versed in the most up to date programming languages of PHP, Advanced PHP, MySQL, and XHTML/HTML5.ndi's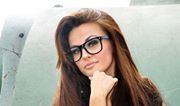 WE CAN MANAGE THE COMPLETE 3 STEP SYSTEM FOR YOU!
MARKETING YOUR BUSINESS ONLINE CAN BE AS SIMPLE AS 1, 2, 3 WITH DNHD